Why Outsource?


Will outsourcing benefit you?
One of the key components to your business success is support before and after the sale. You must ensure that your customers and distributors can speak to a live person when they call. Enough quality support staff on hand to answer calls and provide the answers to questions is a MUST! It is expensive and time-consuming managing the resources needed to provide quality support. We are a better way to manage your support department.

Save money.
You will pay between $4,000 and $5,000 per month to manage your own 2 person support team (compared to our $349 a week). What happens when your business really starts to grow and you need more support staff, office space, computers and internet bandwidth? Your costs will eat into your profits! Our unique MLM industry experienced service will help you manage your overhead and give you professional support during your business hours and beyond.
Only $349 per week, per agent, for a fully trained MLM experienced support agent to handle all of your support needs. For less than the price on one in-house support person you could have 3 agents with our services and give your customers and distributors support during all business hours globally. What would that do to your company sales if your customers and distributors knew they could speak to a live person when they need to? It will make your company the envy of your competitors.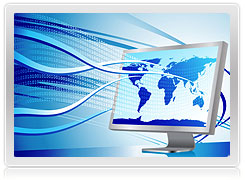 21st century technology managed your calls
Our VOIP phone system incorporates unlimited expansion capabilities. Your calls can ring to your local USA number and be answered in our office with no lag time or static. Our technology enables us to keep costs low and the call quality high.
Scalability.
Our technology allows you add more support agents only as the need arises. From a single CSR up to multiple teams managing your calls 24 hours a day.
Steve Mommaerts.
Steve is excited about becoming your Strategic Partner and will become a "most valued player" on your team. Each member of Steve's team is fluent in English and are experienced at conducting business all over the world. Steve is an avid rugby player from Green Bay, Wisconsin, USA.
Training.
All of our agents have passed the basic PCI compliance testing required for the processing of online payments. Our agents know how to properly collect and process payment details in a secure environment. Our managers monitor our agents to ensure they are providing the top-level of support possible.
Dominate the marketplace.
If the purpose of your venture is simply to say that you're in business, there are a number of vendors that can assist you. We want to join forces and build long-term relationships with those interested in making sales and making money. More than just joining forces, we want to make you a superhero within the industry.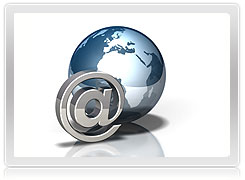 What are the services delivered?
The service includes almost everything that you need to get started with your own dedicated Customer Support Representative ("CSR") in the Philippines, utilizing our state-of-the-art VoIP PBX system. With absolutely NO telephone bill to pay (USA only).
Why The Philippines?
The Philippines is a tremendous Asian call center for your company for a variety of reasons. Foremost among them is that the country on the whole fully understands network marketing, Filipinos are very friendly people. Additionally, The Philippines has an eager work force that speaks fluent English, and very reasonable production and labor costs.